Keynote Speakers


Prof. Yasuo NAKATANI
Hosei University, Japan
Yasuo Nakatani is a Professor of the Faculty of Economics at Hosei University. He received Ph.D. from the University of Birmingham and was a visiting scholar at Oxford University. His research interests are Second Language Acquisition, Academic Writing and Business Communication. He published a number of research articles regarding Communication Strategies in international Journals such as The Modern language Journal (MLJ). He is a coauthor of Language Learner strategies: Thirty years of research and practice form Oxford University Press and has published several books such as Improving Oral Proficiency through Strategy Training, and Global Leadership: Case Studies of Business Leaders in Japan. He is a reviewer of MLJ, TESOL Quarterly, System, Language Learning and Journal of Pragmatics.
Speech Title: Active Learning for University Students
Abstract: It is argued that we should introduce active learning in Japanese Education contexts which have a long tradition focusing on obtaining the knowledge through passive ways. The idea of letting students take responsibility and enhancing their learning strategies sounds very ideal. However, it is not easy to introduce an active learning approachat tertiary education which tends to use very conservative methods in lecture halls. This paper demonstrates unique examples of seminar-based activities which help students improve academic skills as well as project-based learning with business-academia collaboration. By getting supports from some major companies such as Coca-Cola, Toshiba and Gakken, students can learn authentic business issues and have opportunities to present new business ideas through experiencing short-term study abroad programs in ASEAN countries.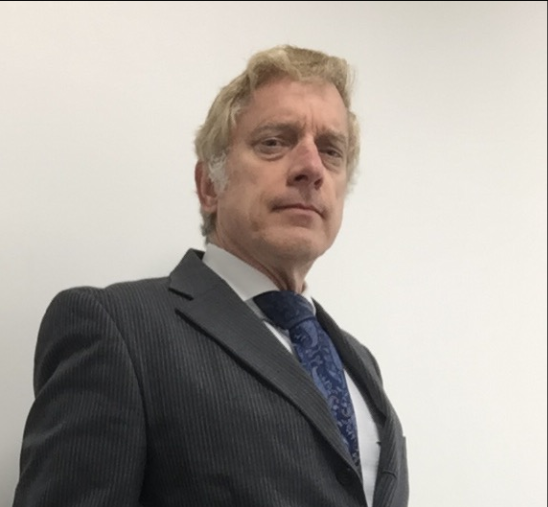 Assoc. Prof. Robert Long
Kyushu Institute of Technology, Japan
Robert Long was born in March, 1960, in Delaware, Ohio. He has a Bachelors 1981, and Masters in English Education 1983, (University of Florida) and a Specialist Degree in Education Multilingual / Multicultural (Florida State University) 1993. He has worked in Hiroshima Shudo University, and Kyushu Institute of Technology (21 years) where he has been the foreign lecturer and is now currently an associate professor.
He has written several EFL textbooks concerning oral communication, critical thinking, and technical English. His books tend to be innovative using second-person scenarios based on realistic contexts and speech acts. He has also written an ESL book for female students, "Above the Glass Ceiling: Contemporary Women Leaders," teaching not only reading skills, but also how women have developed their leadership skills. His most recent textbook is Connections: Understanding Social and Cultural Issues addresses specific critical thinking skills such as prediction, skepticism, comparison/contrast, explanation, inference, validity, and criticism concerning a variety of social issues.
His past research has involved themes such as exchange programs, student attitudes, teacher reflection, pragmatics, discourse markers, and pausology. His current research interests focus on fluency/dysfluency, lexical and syntactical complexity, as well as attitudes of gendered discussions and relationships. His articles include (1) "Fluency and Dysfluency in Same-sex Interactions: Preliminary Results," (2016) Proceedings for the International Journal of Arts and Sciences Conference; (2) "Complexity and Fluency Indicators of 'Good' Speakers," JALT2013 Proceedings; and (3) "A Longitudinal Study of Novice-level Changes in Fluency and Accuracy in Student Monologues," (2012), English Language Teaching, 5, 10, 129-137. He is currently content editor for KASELE Journal (2004 – present), and has been the past editor of The Language teacher (currently he is on the TLT Editorial Board) and is a member of JALT and KASELE. He manages his fluency website <genderfluency.com> so as to provide a resource for teachers who are concerned with fluency issues. His hobby is to write fables, and he has produced books for the general public as "New Aesop Fables," "New Aesop Fables for Children, Vol. I and II," "Giga: New Aesopian Fables," "Inside the Chrysanthemum: New Japanese Fables," and "The Buddha's Journey Home: New Buddhist Fables."
Speech Title:Ten Very Interesting Distinctive Aspects of Spontaneous and Authentic Language
Abstract: We sometimes forget how our scripted our language and lives have become. The new HBO hit "WestWorld" highlights how society, culture, jobs, and peers have programmed us to say the right thing at the right time. To get off script, as we have learned in our lives, leads only to confusion and negative results. In language education, it is almost impossible to get away from scripted language—the formulas for greetings, shopping, and all manners of interactions guide the learner and often give him or her a false sense of proficiency. This presentation will discuss what has been learned from transcribing student interactions: The data comes out of three corpora, which total to 138,722 words, and involves 132 transcripts. The Japanese students in these discussions were speaking in English and meeting for the first time. One aim was to identify how scripted or formulaic these spontaneous discussions were between gendered and same-sex interactions. At issue was how shyness and cultural norms might influence the discussions between males and females, and those interactions that involved the same sex. The presenter will show videos of student interactions and also discussions from other sources. Results indicated 10 unique aspects about authentic language, involving concerns about balance, meaning, minimal responses, initiative, dysfluency, lexical and syntactical complexity and strategic competency. The presenter will discuss recommendations for our own conversations, and suggestions for language education.