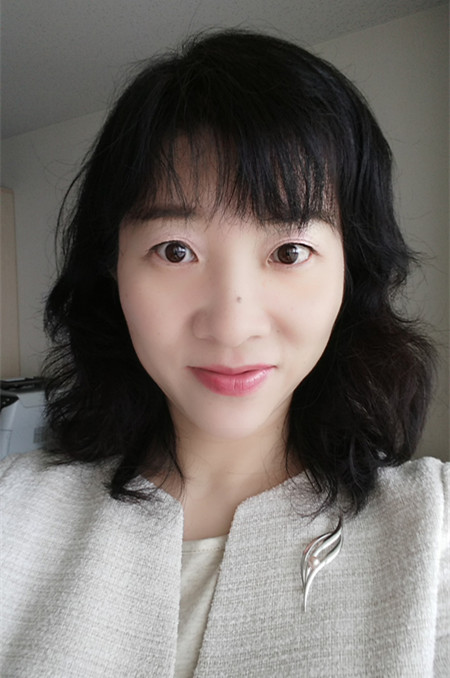 Prof. Rong Zhang, Nishinippon institute of Technology, Japan

Rong Zhang is currently a professor at Faculty of Design, Nishinippon Institute of Technology, Japan. She holds a master degree in education from University of Teacher Education Fukuoka, and a doctor degree in educational engineering from Waseda University, Japan. Rong Zhang has been teaching both English and Chinese for more than twenty years in about ten universities. Her research field includes intercultural communication, foreign language acquisition and e-learning. She has been focusing on the various social issues in Japan and made suggestions from the perspective of globalization and development.
Speech Title: Migration of Foreign Workers in Japan – Progress and Challenges
Abstract: Japan has become one of the most aged society in the world due to its low birthrate. It is estimated that the population of Japan will dip below 100 million shortly after the middle of this century and by the end of the century, Japan will lose 34% of its population compared to 2015. The ratio of people aged 65 and older is expected to rise to 31.6% by 2030. Unable to staff positions from the domestic labor force, many companies have turned to the foreign labor market to fill the gap of labor shortage. However, Japan is a country which places high priority on its cultural identity and does not accept low-skilled temporary workers. Its Immigration Control Law does not issue working visas to those who are involved in low-skilled work. The intension of this is to discourage long-term settlement of foreign workers. As a result, Japanese firms have to rely on the Technical Intern Training Program (TITP). Under this program, foreigners are granted a maximum of five-year visa to undertake training and internships. The program has been criticized as simply as way to exploit foreigners, nevertheless, many Japanese companies continue to take advantage of this system to import cheap labor from abroad. Migrant workers encounter problems while adapting to the social and working environment. They have to endure long working hours, poor working conditions, pressures of deficiency in their Japanese language, different cultural backgrounds and uncertainty in their future. The migrant worker issue is one of the more challenging problems facing Japan today. It has opened its door to foreign workers and began to appear more attractive to new immigrants. More efforts are needed to embrace diversity if Japan wants to accept more migrant workers to find solutions to the social problems fostered by the lack of laborers and boost its economy.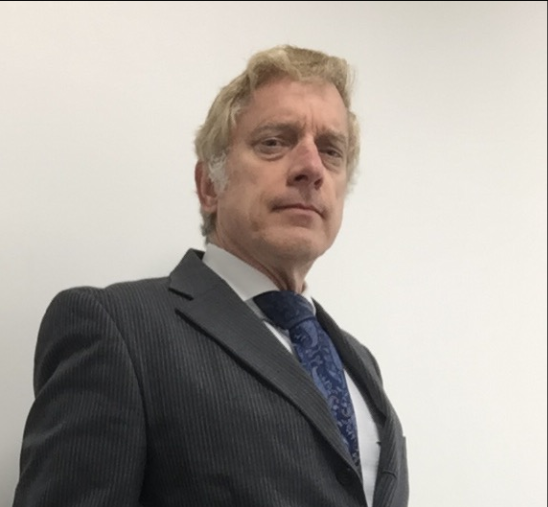 Assoc. Prof. Robert Long, Kyushu Institute of Technology, Japan
Robert Long has published various EFL textbooks, and written articles on fluency, dysfluency, pragmatics, gendered interactions, and discourse analysis. His recent papers have focused on L2 writing, students' views of globalization, the use of authentic languge vs. scripted language, intralingual and interlingual errors in L2 speech, and Japanese attitudes towards gendered interactions. He has written various EFL textbooks for developing oral communicative skills and fluency, "Explain It: Discussing Japanese Culture in English," "Stepping Out into Cross-Cultural Interactions," "Crossing Over: Exploring Japanese Culture and Life through English," as well as for technical English and children's books, "New Aesop Fables for Childrens Volumes 1-10," "Inside the Chrysanthemum: New Japanese Fables," "The Buddha's Journey Home: New Buddhist Fables," and "The Arcadian Dragon: An Aesopian Novel." He is a professor at the Kyushu Institute of Technology, for the Institute of Liberal Art's Foreign Language Department.
Speech Title: Lessons Learned: Insights from Japanese L2 Conversations
Abstract: As we are often blind to our conversational lapses and shortcomings, the presenter will discuss the issue of dysfluency based on L2 interactions by Japanese speakers based on the JUSFC2018 corpus. The study's first aim was to examine if the number of words and mean length runs increased with proficiency, as represented by TOEIC scores (Group 1: scores 150-370; Group 2: scores 371-570; Group 3: scores 571-770). The second aim was to compare the dialogic fluency of each group of Japanese EFL learners with that of native speakers in order to identify significant differences regarding speaking rates, as well as acoustic, lexical and syntactical dysfluency. Results showed that the number of words only increased in the second range, before dropping in the most proficient range; likewise, mean length runs (MLRs) showed an increase from 11.2 syllables from Group 1 to 30.2 syllables in Group 2, before dropping in Group 3 to 9.7. Concerning possible differences in the number of words Kruskal-Wallis tests showed not only that there were statistically significant differences in speaking rates, cross-talk pausing, the total amount of silence, the percentage of silence, length of pauses, and the use of L1 among the three groups of EFL learners and native speakers. The post hoc tests of pairwise comparisons revealed that native speakers differed from all three EFL groups. The speaker will also discuss the issue of production, in particular how audience members can be more aware of their fluency to provide more meaningful, fluent and productive interactions.
Invited Speakers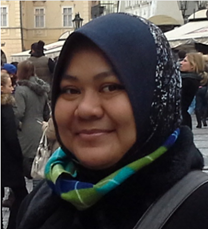 Prof. Jowati Juhary
Defence University, Australia
Jowati Juhary received her PhD in Governance and Development from Monash University, Melbourne Australia, and her first and second degrees from Universiti Kebangsaan Malaysia, Bangi Selangor Malaysia. Her research interests include higher education, pedagogy and educational technology, particularly e-learning and simulation for language studies. She is currently involved in two main research projects, military pedagogy and Industrial Revolution 4.0. She has over 12 years teaching experience, and was the former Director of the Language Centre at the National Defence University of Malaysia. She is currently heading the UPNM Press, the publication house of the Defence University.
Speech Title: Industrial Revolution 4.0 and its Impact on Language and Cultural Studies
Abstract: As Industrial Revolution 4.0 (IR 4.0) made its debut about a decade ago, it is now pertinent to investigate how it changes several facets of people's life. The education sector has the biggest task to ensure that the future generation is fully equipped mentally, physically, spiritually and cognitively to face the unknown challenges. Preparing the future workforce for Malaysia has never been as daunting as today, with the instability of the world's economy. This work attempts to answer two questions, first, what are the effects of IR 4.0 on language and cultural studies in Malaysia, and, second, what are the best possible strategies to prepare students to face IR 4.0 and beyond. In so doing, this work starts with the working definition of IR 4.0, and how this definition functions in the Malaysian context. It then proceeds to explore the effects of IR 4.0 on language and cultural studies in Malaysia, and finally, it outlines possible strategies to ensure that students are able to cope with IR 4.0 and beyond. The work ends with a proposed teaching and learning model to educate future leaders of Malaysia, who are IR 4.0 and beyond, ready!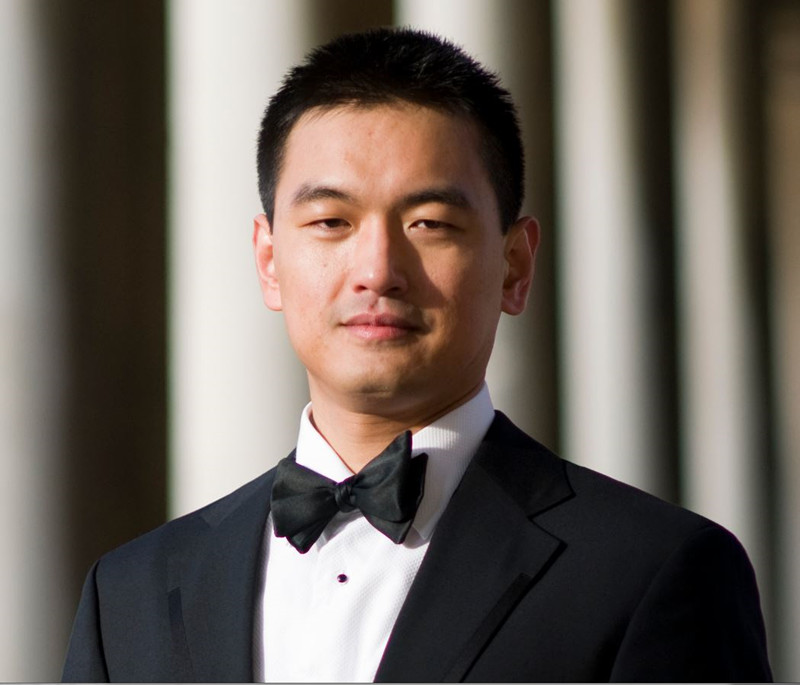 Assoc. Prof. Alexander Chih-Yuan Mai
San-Ming University, China
Alexander Chih-Yuan Mai is a British citizen originally from Taiwan. Alexander did his undergraduate study at Providence University at Taiwan. He started his postgraduate study firstly at the University at St Andrews where he did a year of postgraduate foundational course, and then he embarked his master's degree programme at the University of Edinburgh where he read English Literature. After Alexander successfully obtained his MSc from the University Edinburgh, he continued his study at the University of Glasgow where he got his PhD, also in English Literature. As being passionate about Western music theatre and its performance practices, Alexander channeled his personal interest in opera into his academic works. His PhD thesis was therefore focused on the study of English opera libretti, where Alexander read libretto as a stand-alone piece of theatrical writing. After receiving his PhD in 2008, Alexander decided to study classical singing in order to understand opera from a different prospective. He then enrolled in Trinity College of Music, London where he studied classical singing at the postgraduate level. After Trinity College of Music, Alexander taught English at the Docklands College, London for a year. In 2012, Alexander relocated to Weimar, Germany in order to persuade a singing career. For the next five years Alexander has not only sung at some regional opera houses but also touring around Germany with Kammeroper Dresden. His major opera repertoire during this period was Mozart tenor roles. In 2017, Alexander is appointed as associate professor at the School of Foreign Languages, San-Ming University, China.
Speech Title: Opera Llibretto: a Sacrificial Form in Literature
Abstract: The talk will be focused on the genre of libretto, the sung words for music theatre. The "little book" which accompanies every operatic performance is not just an extended program note to the spectacle, but in fact a substantial literary form in its own right. However, despite the immense influence of Wagner, the output from librettists in an operatic collaboration, has been serious ignored; indeed in opera the aesthetic function of language is frequently diminished and foreshortened, because it is often re-directed by and within the music. The result is that librettists are often seen as offering words to be "decomposed" by composers in the process of operatic collaboration. Opera, in the English language, finally achieved its rightful status, alongside its European counterparts, during the second half of the twentieth century. The thesis is intended to encompass something of the vast diversity of this genre and discusses a number of individual works as constituting legitimate literary artefacts in their own right. The speaker intends to give a summary about the reason behind his rather unusual choice of research topic; furthermore, he will present a brief introduction of Western music theatre, its origin and social functions. Finally, the speaker will talk about operatic libretti as a literary form as it arguably encapsulates a double sacrifice in music theatre, a religious offering of the protagonist and an artistic offering of the words. To read such unique literary works, is to recognise the librettists' contributions to an extraordinary art form, which has been bringing its audience excitement and knowledge for at least three hundred years.

Dr. Xiangdong Liu
Wester Sydney University, Australia
Xiangdong Liu is a senior lecturer at Wester Sydney University (Australia) teaching in the areas of Japanese language, linguistics, translation and interpreting studies. She is a winner of a Western Sydney teaching award in 2014 and an Australian national teaching award in 2016. She completed her BA degree in Japanese Language at the Beijing Foreign Studies University (China), received her MA in Japanese Studies from the University of Tsukuba (Japan), and earned her PhD in Japanese Linguistics from the University of Sydney (Australia). Her current research interests are in the areas of Japanese linguistics, pragmatics, discourse analysis, contrastive linguistics and translation studies. Her publications include a monograph The Discourse Functions of the Modal Auxiliaries 'wake da' and 'no da' in Japanese and many conference and journal articles.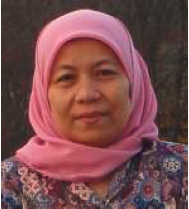 Assoc. Prof. Zaitul Azma Zainon Hamzah
University Putra Malaysia, Malaysia
Zaitul Azma Zainon Hamzah is a Associate Professor in the Malay Language Department, Faculty of Modern languages and Communication, University Putra Malaysia (UPM). She holds a Certificate of Education in Teaching Young Children, Bachelor of Education in Teaching Malay Language, Master and Doctoral Degree in Malay Language Studies (Semantics and Pragmatics) and Diploma in Translation. Her area of interests are Semantic and Pragmatic, Teaching Malay Language, Contrastive linguistic and Qualitative Research in the Malay Studies.
Speech Title: Social Media Language Separates Today Generation
Abstract: The use of different forms of language by generation X and Y in oral communication and writing is said to have separated these two generations. This has to do with the use of social media language in today's Generation Y communication. Generation Y is said to be more interested in communicating using text messages and WhatsApp, while X generation is more interested in using email and letters. Similarly, Generation X shows the use of proper grammatical and spelling while Generation Y is more likely to use simple, mixed, personal language and sometimes inaccurate in terms of grammar and spelling.
In addition, Generation X tends to use a language that has a metaphorical element, satire and language with a sense of humor, but Generation Y shows the use of abbreviated language in instant messaging and in chat. Even Generation Y also likes to use language that symbolizes symbolic activity or emoji symbol in WhatsApp space. The trend of using social media language in oral and written communication among Y Generation has caused a gap in communication between Generation Y and X in institutions and at workplace.
The communication gap between Generation Y and X should be dealt with in order to bridge the communication gap, besides being able to address the potential crisis of identity among young people in institutions and at workplace.