Kitakyushu is the second largest city in Kyushu with a population of 940,000. World leading Environmental Future city, and blessed with spectacular & stunning nature. The city is the Industrial Innovation city greatly contributed to Japan's Industrial modernization. Now Kitakyushu offers a lot of sightseeing spots such as scenic beauty places, UNESCO World Heritage of Sites of Japan's Meiji Industrial Revolution , Industrial heritages, placed introduce cultures of people living there, and various historic sites.
The city is blessed with spectacular & stunning natura feature surrounding mountain and Seto inland Sea as well as Genkai Sea, and is located in the Seto Inland Sea National Park, Kitakyushu Quasi-National Park ( Mount Sarakura and Hiraodai Karst Plateau) and Genkai Quasi-National Park. And the city is the Industrial Innovation city with many fascinating features.
The detailed arrangement will be updated in the early of April 2023. Please wait patiently.
More tour information, please visit: https://www.gururich-kitaq.com/en/know
Mount Sarakura
Mount Sarakura is the best scenic spot in Kitakyushu-city The dynamic city where one million people are living and working, is creating the beautiful Night view which you have never seen before. The area of Night view is the largest in the World ; about 40km east to west and 10km south to north And also the number of lighting to create the night view is the largest in the World. At the summit, 622 meter from the sea level, you are presented with a magnificent and spectacular view of all over Kitakyushu-city. Almost all the industrial, commercial and residential areas in Kitakyushu-city can be seen from the top of the mountain.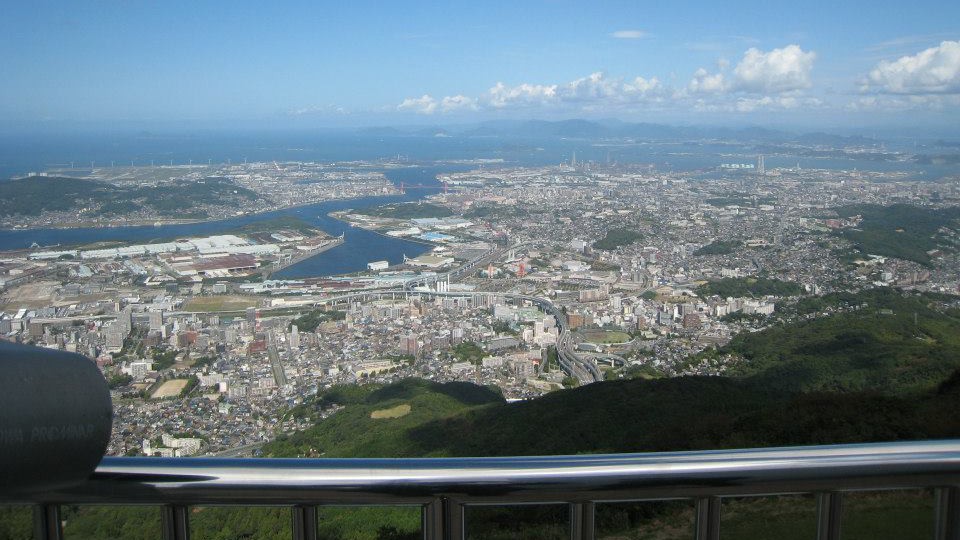 UNESCO / Sites of Japan's Meiji Industrial Revolution
Sites of Japan's Meiji Industrial Revolution
Iron and Steel, Shipbuilding and Coal Mining are a group of historic sites that played an important part in the industrialization of Japan in the Bakumatsu during National isolation period and Meiji periods, and are part of the industrial heritage of Japan. The UNESCO World Heritages consist of eight areas with thirty component sites located throughout Japan from Northern part Tohoku to Kyushu.
Kyushu has 5 areas with 16 sites as follows;
● Kitakyushu : 4 sites for Iron and Steel
● Miike (Omuta, Arao and Misumi) : 3 sites for Coal Mining
● Saga : 1 site for Shipbuilding
● Nagasaki : 5 sites for Shipbuilding and Coal Mining
● Kagoshima : 3 sites for Iron and Steel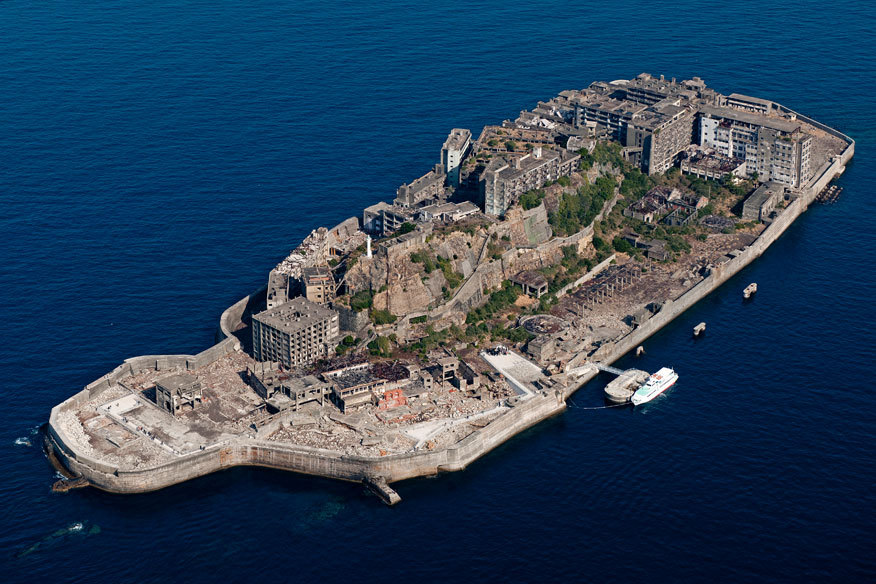 Kitakyushu's landmark Kokura Castle
Fukuoka–prefecture only in Japan is selected by CNN Travel as one of the top 19 places to visit in 2019. And the Photo of Kokura Castle is used for introducing Fukuoka-prefecture The Castle located within a walking distance of JR Kokura Stations. Hosokawa Tadaoki commenced the construction of Kokura Castle in 1602 and spent 7 years to complete it. The castle had a fivefold and six layered donjon and it was built in the architectural style called "Kara-zukuri". Then, it served as a residence of the Ogasawara clan. In 1866, it was burnt down by the Choshu War, and the existing castle was reconstructed in 1959. At present, the castle tower is used as a historical museum in which you can get a true feel for Kokura as it was centuries ago by viewing displays of historical exhibits.