City Visit

Please note the city visit is optional. The detailed arrangement will be given by the early of March 2018. Below sightseeings are just some recommendation but the confirmed schedule.
Japan's iconic flower represents the beauty and brevity of life.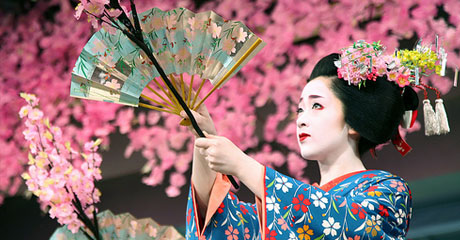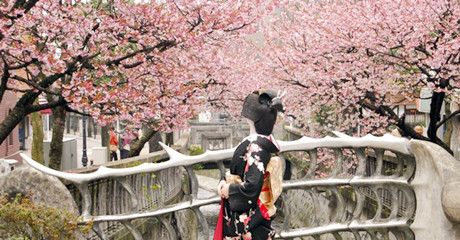 Every spring a tapestry of pink blooms blankets the island nation of Japan, starting in the south and crawling northward. Cherry trees, orsakura, symbolize the evanescence of human life in Japanese culture—their blossoms are both brilliant and brief.
"They serve as a visual reminder of how precious and how precarious life is," says photographer Albert Bonsfills, who captured the exuberant spirit of hanami, one of Japan's oldest and most revered traditions.
Meanwhile, There are many interesting places to visit within and near Fukuoka prefecture. Check out the regional sections for more detailed and extensive listings, or see the highlights below.
Shimonoseki Across the Kanmon strait in Yamaguchi prefecture on Honshu, Shimonoseki has a fantastic fish market and some interesting places to visit. It is possible to walk or cycle to Shimonoseki from Mojiko via an underwater tunnel.
Mojiko Retro is at the very tip of Kyushu, part of Kitakyushu-shi. It features many buildings from the turn of the 20th century, including the old Mojiko Customs Office. Heading out to Mekari Park, you can go underneath the Kanmon Bridge that links Kyushu and Honshu. Take any Mojiko-bound Kagoshima line train to its final destination. Refer to the Kitakyushu regional section for more information.
Hiraodai is a large country side park located in the southern ward of Kokura. There are a variety of different activities and sights to see including: limestone plateau, stalagtite caves, soba field, and fruit garden.